Experience
The oldest and most experienced Spanish school in Granada, Nicaragua, was established on April 1996 and has been has been providing high-quality language training to travelers and professionals for over 14 years and is open, to serve you best, from 8 a.m. to 8 p.m. every day of the week including weekends and holidays.
Read more…

Low-priced, mouth-watering meals
Students and visitors can now enjoy in Granada a freshly cooked vegetarian meal at our new nicaraguan-vegetarian eatery "LA MERIENDA" where we offer students and travelers yummy, garden fresh meals at a very low cost.
Read more…

Registration fee is not required at our Nicaraguan Spanish school, but reservation before arrival is needed to ensure our students' placement for morning courses.
Read more…

What is our goal?
We made it our goal to provide the highest achievable standard of service to our students. Within a just few years One on One Tutoring Spanish School has become the leading Spanish schools in Granada Nicaragua. And with good reason! Our teachers are well trained and experienced and our Spanish courses are second to none.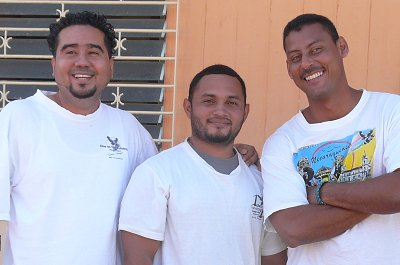 One on One Tutoring
Calle La Calzada del Colegio Carlos A. Bravo 45 varas al lago.
Email: [email protected]
Phone:
(505) 8442-6288
About our Spanish school program
Short & long-term intensive courses
Since our humble, one-room beginnings, One on One Tutoring Spanish school, founded on April 15th 1996, has received rave reviews and a constant stream of students. Our twelve full-time, young, high-rate instructor rotate every hour, so that students are exposed to different personalities and accents as they switch between grammar, conversation, and other topics while developing our students' listening and speaking skills.
One on One Tutoring offers Spanish language classes, volunteer social service opportunities,and special programs to introduce you to the Nicaraguan people, their history, culture and natural environment.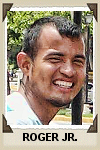 One-on-one presents you with short and long-term intensive Spanish courses for beginning, intermediate and advanced students. Classes at One on One consist of four different instructors working shoulder to shoulder with one student while supervised by the School Director and his son, Roger Jr. Both of them always available at all times to help out our students as needed.
Classes meet four hours a day any five days of the week. The atmosphere is casual and the emphasis is on conversational skills. Our school materials has been carefully designed to excell the students' speaking abilities and are provided free of charge.
One on One Tutoring is open from eight in the morning to eight at night every day of the week including holidays and weekends. This means that students can start their course any day, at any time (from 8 a.m. to 8 p.m., of course).
Click here to contact us
What else do we offer?
One on One Tutoring Spanish School in Granada, Nicaragua, invites individuals, institutions or groups interested in planning a study immersion program to come to us to improve their language skills, to learn terms and expressions based on selected areas of the Spanish language necessary for specific professions or during their everyday activities.
DISCOUNT FOR GROUPS AND VOLUNTEERS ARE AVAILABLE
Click here to contact us
One on One Tutoring
-Totally Nicaraguan and ready to serve you!!!