Experience
The oldest and most experienced Spanish school in Granada, Nicaragua, was established on April 1996 and has been has been providing high-quality language training to travelers and professionals for over 14 years and is open, to serve you best, from 8 a.m. to 8 p.m. every day of the week including weekends and holidays.
Read more…
Acurracy
In order to develop, as quickly as possible, our students' conversational skills, the school's material has been carefully adapted to excel our students' speaking, listening and understanding abilities.
Read more…


Registration fee is not required at our Nicaraguan Spanish school, but reservation before arrival is needed to ensure our students' placement for morning courses.
Read more…

Students at our Spanish language school in Granada, Nicaragua, may choose to live in a hostal or with a clean and hospitable Nicaraguan family.
Read more…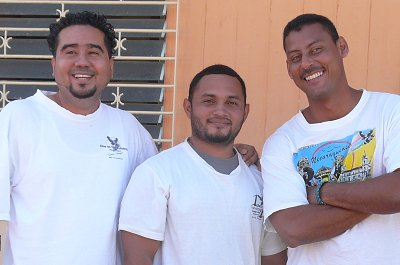 One on One Tutoring
Calle La Calzada del Colegio Carlos A. Bravo 45 varas al lago.
Email: [email protected]
Phone:
(505) 2552-6771
About our Spanish school program
Short & long-term intensive courses
Since its humble, one-room beginnings, One on One Tutoring Spanish school, founded on April 15th 1996, has received rave reviews and a constant stream of students. Our classrooms are a bit cramped, but our twelve full-time, young, high-rate instructor rotate every hour, so that students are exposed to different personalities and accents as they switch between grammar, conversation, and other topics while developing our students' listening and speaking skills.
One on One Tutoring is an innovative education and cultural center offering Spanish language classes, volunteer social service opportunities,and special programs to introduce you to the Nicaraguan people, their history, culture and natural environment.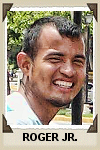 One-on-one offers short and long-term intensive Spanish courses for beginning, intermediate and advanced students. Classes at One on One consist of four different instructors working with one student while supervised by the School Director and his son, Roger. Both of them always available at all times to help out our students as needed.
Classes meet four hours a day any five days of the week. The atmosphere is casual and the emphasis is on conversational skills. School materials and/or DELE material, carefully designed to excell the students' speaking abilities, are provided free of charge.
One on One Tutoring is open from eight in the morning to eight at night every day of the week including holidays and weekends. This means that students can start their course any day, at any time (from 8 a.m. to 8 p.m., of course).
What else do we offer?
One on One Tutoring does not only offers volunteer opportunities to anyone interested in helping to improve the lives of the our people.
What for many people might be very little and close to nothing, things like a toothbrush, a tooth paste, a pencil, a note book, coloring pencils, coloring books, etc., does make a difference and is for our children is a blessing.
Believe me when I say that you will really enjoy seeing their little faces light up full of joy when they get, from your very own hand, that little bit of affection you might be able to hand them over.
We encourage those who read our site not to come to us for Spanish tutoring only. We invite them to come to us with a bit of love. Bring to our children whatever you can spare and we will take you to them so you can personally give them your token of love and compassion.
Student at One on One Tutoring Spanish School receive five free afternoon activities per week!
-A great way to set off a week of intensive Spanish classes: