Experience
The oldest and most experienced Spanish school in Granada, Nicaragua, was established on April 1996 and has been has been providing high-quality language training to travelers and professionals for over 14 years and is open, to serve you best, from 8 a.m. to 8 p.m. every day of the week including weekends and holidays.
Read more…
Acurracy
In order to develop, as quickly as possible, our students' conversational skills, the school's material has been carefully adapted to excel our students' speaking, listening and understanding abilities.
Read more…

Low-priced, mouth-watering meals
Students and visitors can now enjoy in Granada a freshly cooked vegetarian meal at our new nicaraguan-vegetarian eatery "LA MERIENDA" where we offer students and travelers yummy, garden fresh meals at a very low cost.
Read more…
Registration
Registration fee is not required at our Nicaraguan Spanish school, but reservation before arrival is needed to ensure our students' placement for morning courses.
Read more…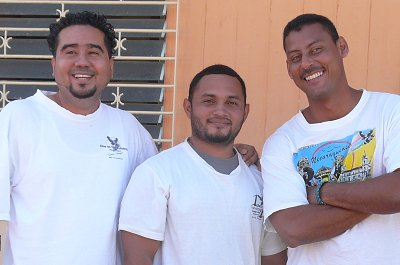 One on One Tutoring
Calle La Calzada del Colegio Carlos A. Bravo 45 varas al lago.
Email: [email protected]
Phone:
(505) 8442-6288
Over fifteen years of teaching experience
Our method of teaching emphasizes communication, while other schools are biased toward grammar. Class materials are included in tuition costs, and have been carefully prepared to connect the areas of listening, comprehension and, especially, oral communication.
Our spanish school, in Nicaragua, offers the opportunity to be part of an immersion program which will introduce you to various aspects of Latin American culture and its society.
Our Spanish school in Granada, Nicaragua, opens 7 days a week from 8 a.m. to 8 p.m. Including holidays and weekends.
Click here to contact us
Students at One on One Tutoring Spanish School receive five free afternoon activities per week!
-A great way to set off a week of intensive Spanish classes:
| Monday | Tuesday | Wednesday | Thursday | Friday |
| --- | --- | --- | --- | --- |
| City Tour | Cooking Class | Dancing class | Swiming Pool Visit | Supper w/ Students and Teachers |
One on One Tutoring
-Totally Nicaraguan and ready to serve you!